5 Best Spots for Living on the Water in Richmond, B.C.
Although Greater Vancouver sits on the edge of a continent, facing the Pacific Ocean, with rivers and valleys surrounding it, it's not like you can live on the water any place you go. Many locals have to trek to beaches that the city is so famous for.
But, one municipality in the region has a little secret: it's got two arms of Fraser River beachlines. And, one of those beachlines is a 5-minute drive to the City of Vancouver. Developers are turning old industrial areas into beautiful, waterfront properties for sale in Richmond.
Of course, Richmond has always had that 'coastal' feel, and is full of flat-land nature. So, living on the water in select areas has been an option for decades. But now, even more so. And the real estate buzz is something you won't want to miss out on - especially if you're looking for a long-term investment property.
In this article, we'll give you a rundown of our 5 best spots for living on the water in Richmond.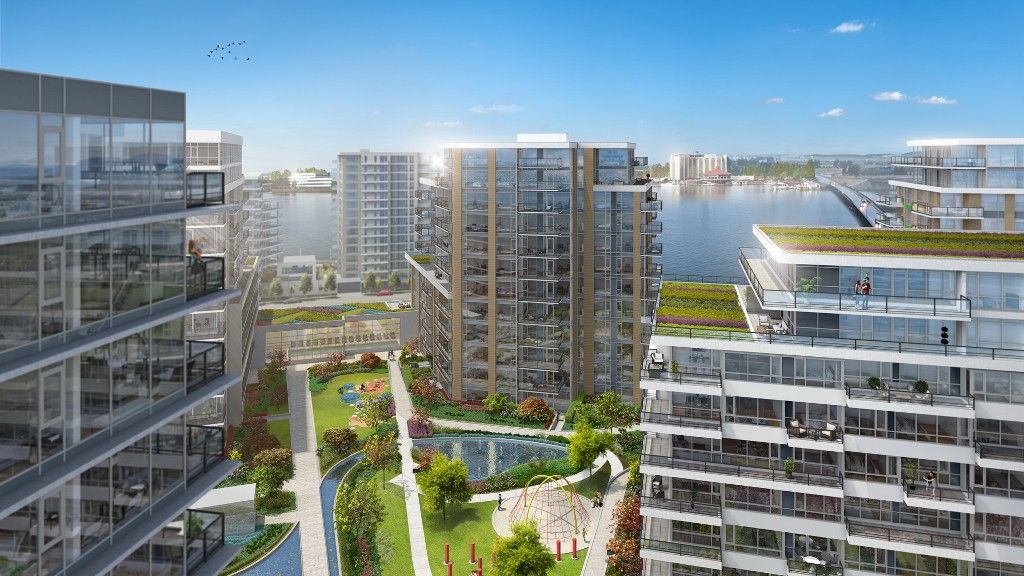 1) Move to a River Green waterfront condo near the Richmond Olympic Oval (Brighouse area)
This property is perfect for the most prestigious, high-class and 'hello future' lifestyle you can imagine (for Richmond, that is). The new 6688 Pearson Way building (2 River Green) has water views of the Fraser River, as well as the North Shore mountains. But the views are not the only reason you'll want to buy a million-dollar condo here: it's got resort-like amenities to make you feel like you're always on holiday...after work and on weekends, of course.
The neighbourhood itself is already near plenty of shopping malls and conveniences. In fact, it's not a far drive to the hospital, playgrounds, schools etc. But it's going to get tighter - meaning the walk score of these condos will get shorter, and so much better. Soon developers will be building 34,000 square feet of docks, walkways, parks with water gardens and more. There will also be yoga studios and fitness centers, a fancy lap swimming pool, a billiards room, a music room an arts and crafts room (seriously). There will also be the usual and expected conference rooms too.
Not that interiors are the main subject of this article, but we have to mention: at River Green, they're going to be aaaaahh-mazing. They've got designer selections, and modern gadgets to make your home 'smart.' We're talking Italian quartz and marble, chrome and stainless steel, name brand appliances and fixtures (from companies you recognize), alarm systems, and more. We just don't have the room to mention them all here.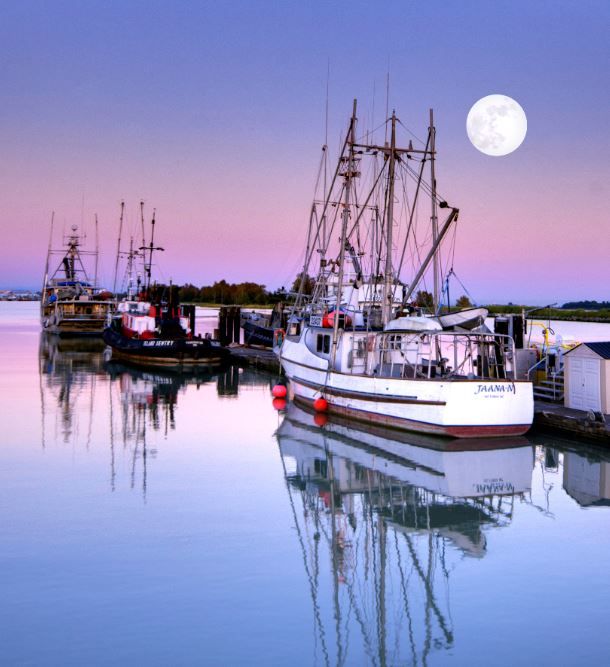 2) Live near kites and boats near a historic Richmond waterfront: Steveston Village
Steveston Village in Richmond has that 'oh cuuute!' feeling about it. In fact, it's so cute, it made its way to 'big' TV; it's the set of Once Upon a Time (yes, Storybrooke is actually Steveston in real life!). So, if you want to try your chances at fame (or a selfie with famous people), you can thank ABC for noticing the area, and buy a condo in Steveston. Oh, and you'll get to live near the water in Richmond too. Can't forget about that deal cutter!
First thing to know about living in Steveston is that there are lots of condo buildings or detached homes as options - both new(er) and old(er). Depending on your pick and find, you may not be living on a riverfront, per se. But you'll certainly be close.
Secondly, Steveston is a real, working fishing dock! So it's got tourists, fish markets, seafood restaurants and historic boats with a historic canning museum to go with it too. And wildlife! Once, a girl got dragged into the water by a sea lion there (ok, that was a side note...but don't go near the sea lions if you see them, no matter how exciting they are). You can also depart on whale watching tours or water taxis from this point. It's a great place to live if you like hosting out-of-town visitors.
Nearby is Garry Point - a park with a beach area that's popular for kite flying. The park leads to a dyke trail for peaceful walks or bike rides.
Finally, Steveston, being historic, is not a new fancy development area (like River Green and the Richmond Olympic Oval area mentioned above). It's an existing community with long-standing citizens. That also means schools, playgrounds, and community centers that have been around for a long time, and are icons to the area. And...a mix of older and newer housing.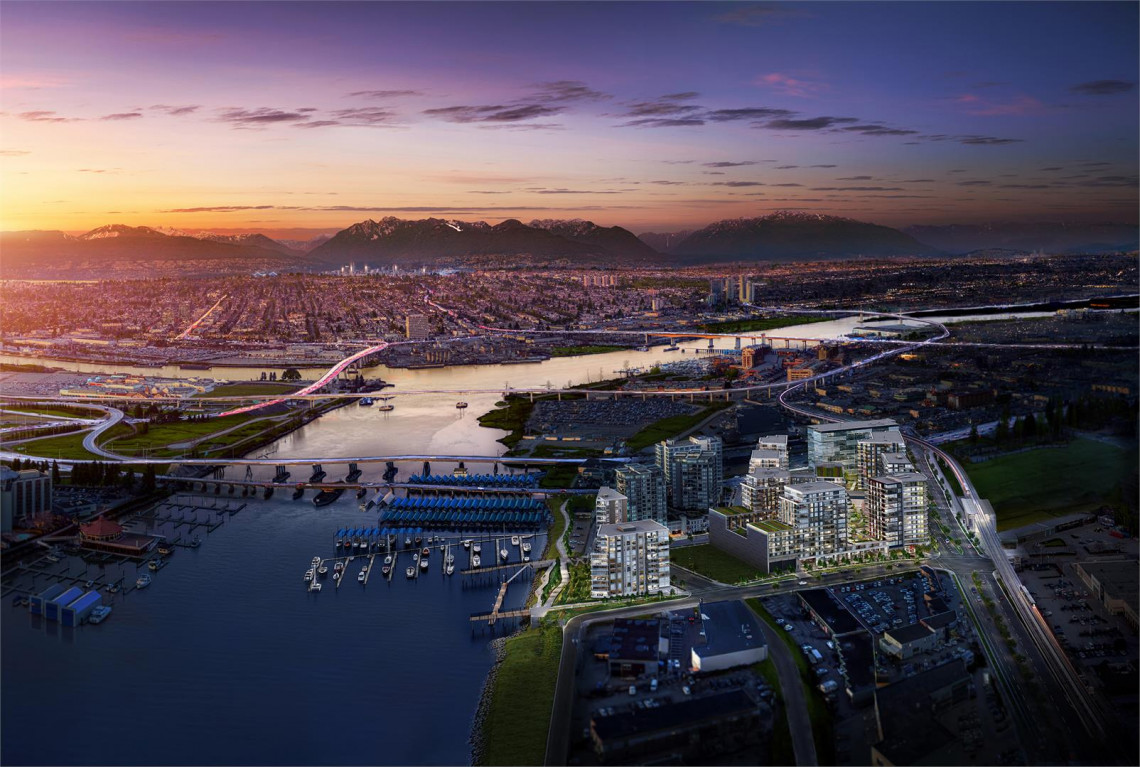 3) Become a Richmond waterfront property owner at West Cambie's new(ish) neighbourhood
Located almost a stone's throw away from a Fraser River shore, the new ViewStar developments will be the long-awaited waterfront community in Richmond. It's where there's been a casino resort and night market nearby for over a decade. That area of Richmond is also where the oh-so-busy Costco has long stood.
Some 20-odd years ago, if you didn't live in West Cambie, or have a reason to go bulk shopping, your only view of the place would have been for highway exits leading to the Airport, or into Vancouver. Or, some late nate adventures in really out-of-the-way locations.
But not anymore: Capstan Way is about to get a new Skytrain station, with new high-end condos and commercial livability. We're talking shopping malls, restaurants, green space and offices.
Good news is, there are already condos available! At the moment, you can find waterfront condo listings at The Wall Centre, with two main building addresses: 3111 Corvette Way, and 3333 Corvette Way (built circa 2010).
Some of the newer ViewStar buildings are already being snatched up too. Then there is The Capstan building on the way, which will also have a hotel and retail shops.
You could say this is a property investment opportunity. Once this massive development gets built, it'll be a sought-after place to live in - similar to the River District in Vancouver, but way closer to the airport.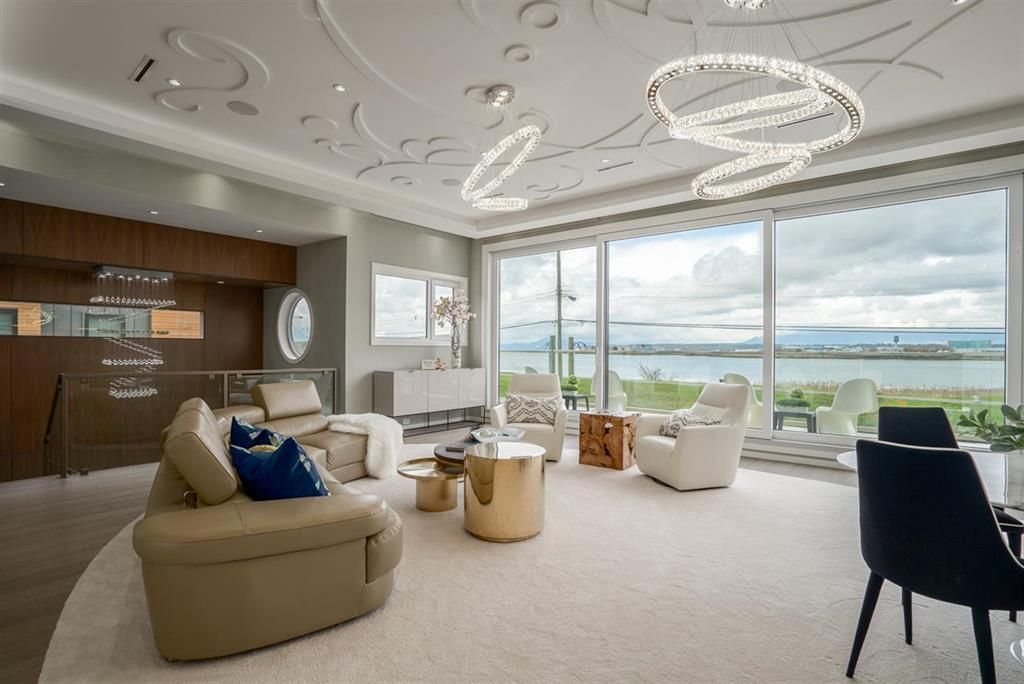 4) Enjoy parks and shopping while living near the water in Richmond's Riverdale neighbourhood (Thomson, Seafair, Blundell area)
A little further down the Fraser River, still semi-near West Cambie, you've got the Riverdale neighbourhood. It's adjacent to the more popular Terra Nova area (where plane watchers and wildlife viewers have long hung out).
Aside from water views, buying a condo in Riverdale means you'll be near beach walkways, parks and beautiful nature. But - fear not - you'll be super close to shopping districts too (oh, the irony, and beauty of it all…).
The main street to buy a condo in Riverdale, if you want to live on the water in Richmond, is Dover Crescent. There you'll have multiple condo buildings, such as Waterside, The Hamptons, Pelican Pointe and Lighthouse Place. More housing options are very close, but water views may be obstructed.
These are not the newest of buildings (some were built around the mid-90s, and others are 25-30 years old with wooden frames). But that considered, this neighbourhood can hit the 'sweet spot' when looking for traditional, Richmond waterside living at a reasonable price (compared to the newer, high end developments coming up).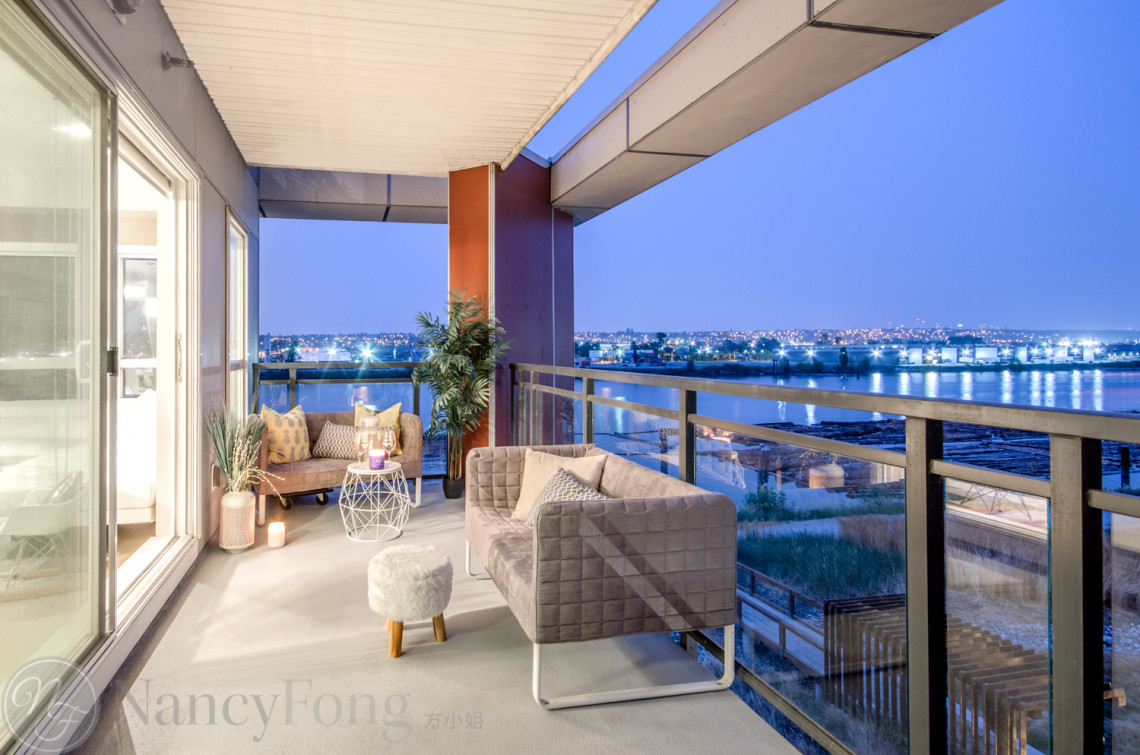 5) Snatch up an affordable, new waterfront property in Richmond on River Drive (Bridgeport & No. 4 area)
Going back up the river near the River Rock Casino, let's take a look at another exciting prospect in the Greater Vancouver real estate market: Parc Riviera. It's an upcoming community of waterfront developments in Richmond. Here you'll be enjoying bike rides on the famous Richmond dyke trail, growing veggies with locals and watching clouds cover mountain skylines. The area will be kid-friendly, too!
Both townhouses and condos in the area will come with access to a swimming pool, fitness centre, lounge and 'the usuals.' Plus, they'll be nice inside too (gotta love that). You'll get stone countertops, hardwood floors and other perks.
Real estate agents are calling this development the last affordable place to buy property near the water in Richmond. Plus, it's incredibly close to Vancouver, with the Oak Street bridge nearby. You don't want to miss your chance at getting the best of both cities here. Especially when you consider 'location, location, location' in your real estate investment!
To conclude: Richmond's waterfront real estate has a lot to give
While there may be more, the above are our top five picks for living on the water in Richmond. As you can see, they fit the bill whether you're looking for upscale, or affordable waterfront living. But, regardless of price, they all have so much to offer. Their locations are near schools, shopping and more. These waterfront properties are nothing like the sequestered, isolate homes you find in some municipalities in Vancouver that enjoy waterfront views. They'll keep up with your active lifestyle, while giving you a tranquil nest to enjoy West Coast scenery whenever you want!
But, there's more to share about this topic. If you're in the market for a Richmond waterfront home, give me a call today! I'll give you more of my top tips for buying this type of property, specifically in this amazing city.